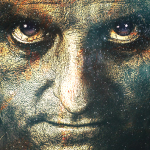 MSC OPAS Presents
Frankenstein
About this event
Written two hundred years ago, Mary Shelley's Frankenstein was the first true science fiction novel and has inspired countless film and stage adaptations. Often thought of as just a "monster story," Frankenstein raises an important question that we are still pondering today - just because it can be done, should it be done? Aquila Theatre's production of this timeless classic will be bold and thrilling - while paying homage to the original, frightening writing of Mary Shelley. You've seen it on tv, now see the story live on stage..IT'S ALIVE!​​​​​​

Wheelchair Seating
Patrons may purchase these seats online, in person or over the phone.
In Rudder Theatre, wheelchair seating and companion seating is located in Row A in the front and Row P in the back.

Venue Location
 
Rudder Theatre
Rudder Tower, 401 Joe Routt Blvd
College Station TX
USA